Las Vegas Love of Israel Brunch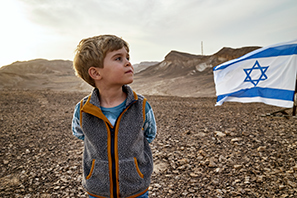 Sunday February 11, 2018
11:00am-1:00pm
Conference Center of Las Vegas
6590 Bermuda Rd., Las Vegas, NV 89119
Event Details
10:30 am: Registration
11:00 am - 1:00 pm: Program
Guest Speaker
Bret Stephens
Pulitzer Prize-Winning Columnist
Bret Stephens is an op-ed columnist at The New York Times, the former deputy editorial page editor of The Wall Street Journal, and the former editor-in-chief of The Jerusalem Post. He won the Pulitzer Prize for commentary in 2013 for his foreign-affairs column in the Wall Street Journal, "Global View," and published his first book, America in Retreat: The New Isolationism and the Coming Global Disorder, in 2014. In 2005, the World Economic Fund named him a Young Global Leader. Mr. Stephens is a regular panelist on the political talk show Journal Editorial Report. He also holds the distinction of having interviewed every Israeli prime minister since Shimon Peres (z"l).
Honorees
Larry Monkarsh
Larry Monkarsh was raised to support Israel. A member of the Las Vegas Board of Directors, Larry served as Board President and has been involved with JNF for 20 years. He is most proud of our work in the city of Be'er Sheva: "JNF literally redeveloped a city and changed the landscape of Israel." Larry considers himself part of a generation that was born into a world where Israel has been in existence, something we almost take for granted. He cannot imagine a world without Israel, and he says it's our duty to serve as its caretakers.
Tickets
$54 couvert with a minimum gift of $180 to the 2018 Jewish National Fund Campaign
Important Security Information
Please note that for security purposes, JNF reserves the right to check IDs and all bags are subject to search. We recommend that you do not bring large backpacks to events.
Thank You to Our Sponsors