Jewish National Fund Annual Planned Giving Luncheon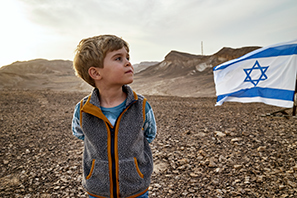 Tuesday February 05, 2019
11:30am-1:00pm
American Jewish University
15600 Mulholland Dr, Los Angeles, CA
Guest Speaker
Alon Ben-Gurion
Grandson of David Ben-Gurion
For 21 years, Alon enjoyed a close relationship with his grandfather, David Ben-Gurion. This is felt in Alon's hospitality and consulting work, where he uses his extensive network to actively promote development in the Negev, working to realize his grandfather's dream to make the desert bloom.
Matt Bernstein
JNF's Chief Planned Giving Officer
With more than 20 years of experience in the financial arena, Matt has assisted hundreds of people on the road to financial security.
Cynthia Hizami, Esq.
JNF's West Coast Planned Giving Director
Cynthia assists individuals, families, and their loved ones with integrating tax-wise philanthropy into their estate and financial plans.
Thank You to Our Sponsor