Jewish National Fund Breakfast for Israel in Woodland Hills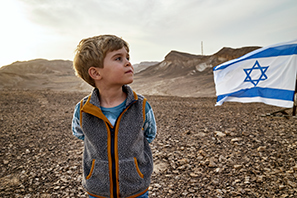 Wednesday March 28, 2018
7:30am-9:00am
Warner Center Marriott
21850 Oxnard St., Woodland Hills, CA 91367
Guest Speaker
Alon Ben-Gurion
Grandson of David Ben-Gurion
For 21 years, Alon enjoyed a close relationship with his grandfather, David Ben Gurion. This influence is felt in Alon's hospitality-consulting work where he uses his extensive network and know-how to actively promote development in the Negev, working to realize his grandfather's dream to make the desert bloom.
Special Remarks
Russell F. Robinson
JNF Chief Executive Officer
As Chief Executive Officer, Russell F. Robinson has succeeded in making Jewish National Fund one of the top-rated charities in the United States, and the leading organization for the land and people of Israel. He has been ranked 26th on the Jerusalem Post's list of the world's 50 most influential Jews.
Event Co-Chairs
Judy Levin and Victoria Davis
More Information
Jodi Marcus, Associate Director, Greater Los Angeles
[email protected] or 323.964.1400 x953
Important Security Information
Please note that for security purposes, JNF reserves the right to check IDs and all bags are subject to search. We recommend that you do not bring large backpacks to events.
Thank You to Our Sponsors
VIVID SKY TRAVEL
Full service travel agency
Individual, Business and Group Booking
One stop for all your travel adventures!
323.656.6665
[email protected]
Oldman, Cooley, Sallus,
Birnberg, Coleman, & Gold LLP