JNFuture: Cultivating the Leaders of Tomorrow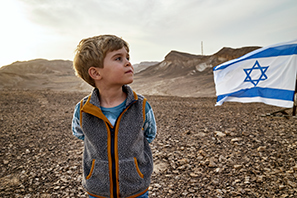 Thursday January 31, 2019
7:00pm-9:00pm
Rosenberg & Estis, P.C.
733 Third Avenue, New York, NY
Guest speaker

Ido Reichman-Eisikovits
Ido Reichman-Eisikovits is Jewish National Fund's Green Horizons liaison, where he works to cultivate leadership in thousands of Israeli youth. A decorated military hero and major in the IDF reserves, Reichman-Eisikovits formerly served as an IDF-appointed advisor to Peru's military and as Vice Chairman of the National Union of Israeli Students.
This event is open to young professionals in their 20s and 30s.
Heavy hors d'oeuvres and drinks will be served