TOUR HIGHLIGHTS
Travel along the scenic coastal route and discover the hidden gems of the south.
Discover Jerusalem's rich history through its ancient landmarks, timeless architecture, and revived neighborhoods.
Engage with influential figured and local pioneers who are shaping Israel's future.
Get acquainted with Israel's thriving culinary scene.
See the impact in Jewish National Fund-USA's groundbreaking work that is transforming the north into a cradle of innovation.
Explore the cultural melting pot of Tel Aviv through its fascinating historical sites, breathtaking beaches, and vibrant local markets.
Celebrate your child's Bar or Bat Mitzvah by the Western Wall.
Tour Masada and participate in Jewish National Fund-USA Be Inscribed Torah Scroll Initiative by having your own honorary letter written into a Torah by a Jewish Sofer (scribe).
* Flights and pre- and post-tour extensions are NOT included and may be arranged upon request
Expert Israeli Tour Guide
High Quality Accommodations
Tours As Listed On Itinerary
Welcome Dinner
WiFi-Equipped Bus
Pricing
Double occupancy:
TBD
Single occupancy:
TBD
TOUR ITINERARY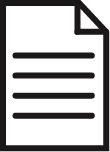 Print this itinerary