TOUR HIGHLIGHTS
Discover the diverse cultures, communities, and religions that were born in Israel and coexist today.
Visit one-of-a-kind historical sites such as the biblical city of Nazareth, explore the quarters of Jerusalem, take in breathtaking old city views, and see the Underground Crusader City in Akko.
Savor authentic, multi-ethnic cuisine and dine with Israelis from all walks of life.
Engage with influential figures and local pioneers that are shaping the future of the state of Israel.
See firsthand how Jewish National Fund is contributing to the development of Israel and its people.
Tour Chairs: Howard Swibel & Gail Regenbogen
JNF-USA Professional: Robyn Schneider
Expert Israeli Tour Guide
High Quality Accommodations
Luxury Dining
Tours As Listed On Itinerary
Welcome Dinner
WiFi-Equipped Bus
Pricing
Double occupancy:
$7,100 per person
Single occupancy:
$9,265 per person
TOUR ITINERARY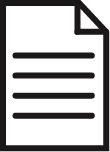 Print this itinerary
SCENES FROM PREVIOUS TOURS