TOUR HIGHLIGHTS
Explore the north of Israel as you experience all of country's magic and wonder.
Tour Jerusalem and witness its multi-layered history come alive while taking the breathtaking panoramic views of the Old City.
Visit the iconic neighborhoods of Tel Aviv and enjoy the world-famous nightlife.
Discover Israel's thriving culinary scene while dining at the trendiest restaurants.
Meet with influential figures and decision makers that are shaping Israel's present and future.
Join an optional day tour to Masada and float in the buoyant waters of the Dead Sea.
Expert Israeli Tour Guide
High Quality Accommodations
Tours As Listed On Itinerary
Welcome Dinner
WiFi-Equipped Bus
Pricing
Double occupancy:
TBD
Single occupancy:
TBD
TOUR ITINERARY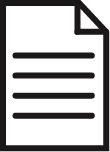 Print this itinerary
SCENES FROM PREVIOUS TOURS