TOUR HIGHLIGHTS
Immerse yourself in Israeli culture from the moment you arrive.
Explore the modern metropolis and beautiful beaches of Tel Aviv as well as its many multiethnic enclaves. Stroll down the streets and enjoy authentic cuisine while learning about the area's rich history.
Meet with inspirational leaders, journalists, and local pioneers to hear stories of heroism, leadership, and everyday life.
Enjoy breathtaking views, wide open sky, and historical sites of the Negev communities including Mitzpe Ramon and Be'er Sheva.
See firsthand the impact of Jewish National Fund-USA in transforming the Negev region with bold initiatives in education, agriculture, science, technology, and more.
Walk the ancient streets of Jerusalem to take in the smells and sights of the city's incredible mosaic of history, culture, and cuisine.
* Flights and pre- and post-tour extensions are NOT included and may be arranged upon request
What's Included:
Arrival & Departure Transfers
Expert Israeli Tour Guide
High Quality Accommodations
Meals As Listed On Itinerary
Tours As Listed On Itinerary
WiFi-Equipped Bus
Pricing
Double occupancy:
$6,300 per person
Single occupancy:
$8,899 per person
TOUR ITINERARY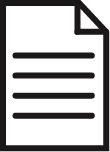 Print this itinerary
SCENES FROM PREVIOUS TOURS