EXPERIENCE THE RICH FLAVORS OF ISRAEL'S NORTH THROUGH FOOD, WINE, AND COOKING WITH CHEF LIOR LEV SERCARZ
Tour Highlights
• Tour the brand-new, state-of-the-art Galilee Culinary Institute, a place that will transform the Upper Eastern Galilee into Israel's 'Food and Culinary Capital,' and enjoy workshops cooking a delicious meals with top chef Lior Lev Sercarz
• Savor the flavors of rich authentic foods that are locally grown, visit a local dairy farm, taste exceptional wine in the heart of the Golan Heights, and familiarize yourself with Israel's eclectic cuisine.
• Take an adventure with our scenic jeep tour through the Golan Heights.
• Get a glimpse into the future and discover the latest leading technology of the culinary world by visiting the extraordinary FoodTech facility
• Marvel at Rosh Hanikra's breathtaking cavernous tunnels and caves, making it one of Israel's most incredible natural wonders
• Get a behind-the-scenes look at how vision comes to life at Jewish National Fund-USA's Western Galilee Now, bringing artisanal businesses, local entrepreneurs, and more to create a thriving region
• Embark on a journey that will take you back in time through Tzfat's ancient synagogues, and Ayalon Institutes' enchanting clandestine bullet factory
• Enjoy breathtaking views of northern Israel and explore the Galilean Cooking School that will leave you hungry for more...
* Flights and pre- and post-tour extensions are NOT included and may be arranged upon request
Expert Israeli Tour Guide
High Quality Accommodations
Meals As Listed On Itinerary
Tips for Guide & Driver
Tours As Listed On Itinerary
WiFi-Equipped Bus
Pricing
Double occupancy:
$7,500 per person
Single occupancy:
$9,480 per person
TOUR ITINERARY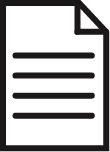 Print this itinerary
SCENES FROM PREVIOUS TOURS