Jewish National Fund Breakfast for Israel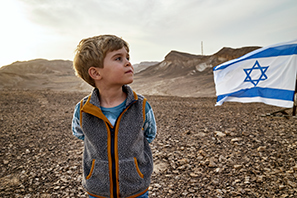 Monday May 14, 2018
7:30am-9:00am
Albany Marriott
189 Wolf Road, Albany, NY 12205
7:30 am Breakfast & Registration
8:00 - 9:00 am Program
Overcoming the Odds
JNF Ensuring No One is Left Behind
Guest speaker
Izzy Ezagui
Izzy Ezagui is a decorated squad commander in the IDF and the only soldier in the world who returned to the battlefield after losing an arm in combat. Mr. Ezagui is a reservist for an elite IDF unit and a public speaker who has appeared on news programs around the world.
Event Co-Chairs
Alan Lobel and Lauren Iselin
Capital Region President
Robert Ganz
Thank You to Our Sponsors

Diamond Sponsors

Peter Harris Clothes, Beth & Peter Elitzer
Susan & Martin Farber
Evy & Larry Farbstein
Dorothy & Robert Ganz
Sara Lee & Barry Larner
Lippes Mathias Wexler Friedman LLP
Karen & Alan Lobel
The Massry Family
Schuyler Companies
Nancie & Kenneth Segel
Platinum Sponsors
Jane & Neil Golub
Amarit & Seth Rosenblum


Gold Sponsors

Austin & Co
BBL Construction Foundation, Steve Obermayer
Nanette & Artie Brenner
Malka & Eitan Evan
Teal, Becker, & Chiaramonte CPAs, P.C.
Silver Sponsors
Mara Ginsberg & Jeffrey Pohl
Cindy & Neal Greenstein
Hodgson Russ LLP
Jewish Federation of Northeastern NY
Mark L. Koblenz, Esq.
Marcia & Irving Metzger
Premiere Transportation, David Brown
Rabbi Daniel Ornstein
Terry & Burton Segel
Select Sotheby's International Realty, Gilah Moses
Karen & Gavin Setzen
Vanguard-Fine LLC