Tree of Life Dinner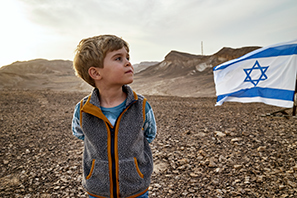 Sunday October 29, 2017
6:00pm-9:00pm
Loews Hollywood Hotel
1755 Highland Avenue, Los Angeles, CA 90028
Guest Speaker
Rabbi Leor Sinai
Co-Executive Director, Alexander Muss High School in Israel
Originally from New York, Rabbi Leor Sinai made Aliyah, moved with his family to Israel, in June 2011. Growing up he was involved in NYC's night life as a club producer and M.C., in 1995 that all changed while he spent the academic year abroad studying at Haifa University in Israel. It was when then Prime Minister Yitzchak Rabin was assassinated that Leor realized there were more important things to life. He changed his academic concentration and took a detour thereby challenging himself to focus on more important things. Since then Leor's professional resume includes experiences in the field of leadership development, organizational advancement and consulting. Leor was ordained in 2009 at The Jewish Theological Seminary and works passionately to build networks of individuals focused on making our world better. Leor began his tenure as co-Executive Director at the international Alexander Muss High School in Israel October 2013.
Honorees
Brett Ratner AMHSI Alumnus
Brett Ratner is one of Hollywood's most successful filmmakers. His diverse films resonate with audiences worldwide and, as director, his films have grossed over $2 billion at the global box office. Brett began his career directing music videos before making his feature directorial debut at 26 years old with the action comedy hit Money Talks. He followed with the blockbuster Rush Hour and its successful sequels. Brett also directed The Family Man, Red Dragon, After the Sunset, X-Men: The Last Stand, Tower Heist and Hercules.
Ratner has also enjoyed critical acclaim and box office success as a producer. He has served as an executive producer on the Golden Globe and Oscar winning The Revenant, starring Leonardo DiCaprio, Black Mass, starring Johnny Depp, and War Dogs, starring Jonah Hills; and as a producer on Truth, starring Robert Redford and Cate Blanchett; I Saw the Light, starring Tom Hiddleston and Elizabeth Olsen, Rules Don't Apply, written, directed and produced by Warren Beatty and the Academy Award nominated Land of Mine directed by Martin Zandvliet. His other produced films include the smash hit comedy Horrible Bosses and its sequel, and the re-imagined Snow White tale Mirror Mirror.
His additional producing credits include the documentaries Bright Lights: Starring Carrie Fisher and Debbie Reynolds, Author: The JT LeRoy Story, Catfish, the Emmy-nominated Woody Allen – A Documentary, Helmut by June, I Knew It Was You: Rediscovering John Cazale, Chuck Norris vs. Communism, the 5-time Emmy nominated and Peabody Award winning Night Will Fall, and Leonardo diCaprio's Before the Flood, released by National Geographic. He also executive produced and directed the Golden Globe-nominated FOX series Prison Break.
Ratner is the CEO and Co-Founder of RatPac Entertainment, a film finance and media company, in partnership with Len Blavatnik's Access Entertainment.
In 2013, RatPac partnered with Dune Entertainment on a multi-year motion picture co-financing arrangement with Warner Bros. for up to 75 films including Gravity, The LEGO Movie, Annabelle, American Sniper, Batman v Superman: Dawn of Justice, The Conjuring 2, Lights Out, Suicide Squad, The LEGO Batman Movie, Kong: Skull Island, and Wonder Woman, and the upcoming films Dunkirk, Justice League, and Stephen King's It. RatPac has also partnered with New Regency on numerous films including the Academy Award-winning Birdman and The Revenant. Internationally, Warner Bros. and RatPac have formed a joint venture with Warner Bros., China Media Capital, and WPP to finance local content.
RatPac Entertainment has co-financed 70 theatrically released motion pictures exceeding $13 billion in worldwide box office receipts. RatPac's co-financed films have been nominated for 52 Academy Awards, 23 Golden Globes and 39 BAFTAs and have won 22 Academy Awards, 7 Golden Globes, and 17 BAFTAs.
Brett is a Board of Trustees member of the Simon Wiesenthal Center and Museum of Tolerance. He currently sits on the boards of Ghetto Film School, Chrysalis, Best Buddies, and the Los Angeles Police Foundation, while serving on the Dean's Council of the NYU Tisch School of the Arts and on the Board of Directors at Tel Aviv University's School of Film and Television. In 2017, he was honored with a coveted star on the Hollywood Walk of Fame. As an alumnus of Jewish National Fund's Alexander Muss High School in Israel, Brett has generously sponsored the Brett Ratner Greater LA Impact Fellowship which provides students with a transformative Israel experience.
David Frank
David Frank, one of Coldwell Banker's top producing real estate agents, is a member of his company's Director's Circle: A group that represents the top five percent of agents in the country. As a result of David's strong leadership, his Beverly Hills office is the number one performing branch in the United States. A member of Jewish National Fund's Los Angeles board for 32 years, David is a President's Society and Century Council member who is also a past President and current Chairman of the Board; he previously served as Planned Giving Chair and was President of JNF's Western States region. He also serves on the Board of Trustees of Alexander Muss High School in Israel and is a past member of the Board of Directors of the State of Israel Bonds. Having spent four years living in Israel in the early 1970s, David's connection to our homeland is strengthened through his son Ari who served in the IDF for 18 months, working in Air Defense with the Air Force.
Sponsorship Information
Lou Rosenberg, Executive Director, Greater Los Angeles
[email protected] or 323.964.1400 x963
Event Co-Chairs
Gal Gadot, Stanley Black, and David Wiener
Master of Ceremonies
Jon Turteltaub
Veteran Producer and Director known for such hits as "National Treasure." "While You Were Sleeping." and "Cool Runnings"
Dinner Entertainment
Stephen Kramer Glickman of Comedy Central
Honorary Co-Chairs
Gary Barber
Chairman & Chief Executive Officer, Metro-Goldwyn-Mayer, Inc.
Jim Berkus
Chairman, Co-Founder, & Director, United Talent Agency
Michael De Luca
Toby Emmerich
President & Chief Content Officer, Warner Bros. Pictures Group
Jonathan Glickman
President of the Motion Picture Group, Metro-Goldwyn-Mayer Studios (MGM)
Brian Grazer
Chairman, Imagine Entertainment
Sherry Lansing
Founder & CEO, The Sherry Lansing Foundation
Avi Lerner
Chairman & Founder, Millennium Media
Al Malnik
Ronald O. Perelman
Chairman & CEO, MacAndrews & Forbes
Marty & Deena Singer
Steven Spira
President, Worldwide Business Affairs, Warner Bros. Pictures
Kevin Tsujihara
Chairman & Chief Executive Officer, Warner Bros.
Adam Venit

Dinner Committee
Cindy Cowan
Matthew Fragner
Alyse Golden Berkley, Esq.
David Gorder
Joseph Krutel
Judy Levin
Paul Neinstein
Larry Russ
Doug Williams
Tickets
$500 per person (individual)
Contact the Greater Los Angeles Region
Serving: Greater Los Angeles Operations

Thank You to Our Sponsors*
Platinum Sponsors
Coldwell Banker Beverly Hills North Office
Avi Lerner
MacAndrews & Forbes, Inc.
Metro-Goldwyn-Mayer, Inc.
Tony Rubin
Diamond Sponsors
David Frank
Judy & Bud Levin**
Robert Margolis Foundation
Marty & Deena Singer
Trina & Adam Venit
Marc Gelman
Harwit Foundation
United Talent Agency
David Wiener
Gold Sponsors
Alyse Golden Berkley, Esq.
*Additional sponsors to be confirmed
**World Chairman's Council
read more
close